No Sound On Laptop or Computer?
Playing video or music but there's no sound on laptop or external speakers, headphones or TV?
Why is there no sound on my laptop or computer?
There's nothing worse than starting your laptop or computer to watch or listen to media and hear nothing. N
o sound on your computer or laptop speakers
. Audio problems stem from faulty hardware, incorrect setup and incorrect drivers or software.
At Rapid IT Support, our expert technicians can fix your audio issues and have you listening to your favorite music today
.
Contact us if you need urgent support when your
sound is not working.
 We will fix your computer audio from anywhere in Australia.
What to check to fix sound on your laptop or computer.
The process we take to fix sound issues on windows usually follows a set of rules. To start troubleshooting your audio follow the steps below:
If you step through each of the solutions above we should get to the bottom of your sound issues.
As listed there are only a few reasons why your sound isn't working. Starting with hardware and ending with software. 
The basics of fixing audio start with speaker hardware, confirming sound settings and repairing faulty drivers
.
If your issues are not resolved with this guide, one of our skilled technicians to fix the audio issues for you. Click the
Get Support
button below for support.
Some common faults with audio: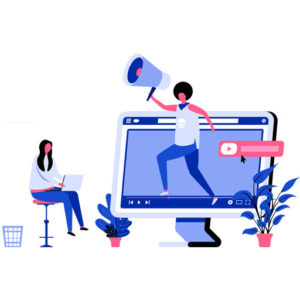 You press play, but you do not hear anything.
A sound is played, but it stops suddenly.
The sound is unclear or distorted.
The computer hangs when a sound is played.
An error message appears when you try to play sound.
No sound plays from the computer's speakers or headphones.
The sound skips during play back.
The computer crashes and restarts when a sound is played.
Get started with troubleshooting your audio issues here.
To test the sound issues on your computer we need to attempt to play sound. Below is a soundcheck for you to play throughout the guide to test sound easier. When you hear the music in the clip, you have fixed the sound issue.
Fix 1 - Check Audio Hardware
1. Check the physical speaker
If your
speakers
are external to your PC, check the speaker has power. Usually, speakers receive power from a USB port or a power outlet. If the speaker is USB powered, try using a different USB port to power the speakers. If your speakers receive power from a wall socket, try a different outlet.
If your speakers are powered but still not working, go to the next step.
Still not hearing audio? Check that your audio cable (the one that connects the speaker to the computer) is not damaged. If the speaker wire looks frayed or separated at any point, you may have found your issue.
3. Check the audio jack on your computer
Verify that the speaker cable is connected to the correct audio jack on your computer. Audio jacks are usually signified by a symbol e.g   or  . If you don't see symbols then your computer will have colour coded audio input/output jacks.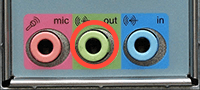 You will notice the input jacks are colour coded for specific purposes. In the example above, pink is for the Microphone,
green is for speaker output
and the blue is for line in. Other audio devices use line in and not relevant in this scenario.
At this point, if the sound is not working and you have a spare set of headphones or speakers. We recommend you test the sound with them. It is possible you have damaged speakers.
Fix 2 - Verify Audio & Mute Settings
When you are certain the speaker hardware is fine the next troubleshooting step is to check software. To start off we will check over the volume settings.
1. Confirm your sound isn't muted or on low volume.
Right click on the volume icon located in the bottom right corner of your task bar (next to your date and time)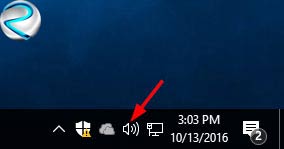 Next select open volume mixer to open the volume slider settings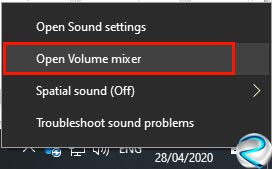 This will open another menu where you can verify your settings. Primarily, check that all sound devices are not muted. If no devices are muted, check the volume sliders are at appropriate levels.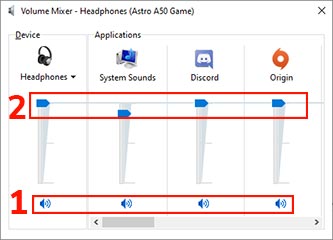 2. Change your default audio device
Windows can change your default audio device if a secondary audio device is plugged in (e.g monitor speakers or Bluetooth speakers).
To change the default audio device back to your speakers/headphones right click the audio button again and select Open Sound settings.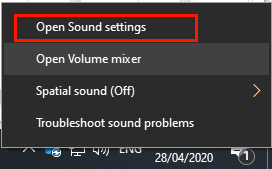 When you open the sounds settings menu a larger menu will appear. Select the drop down button under Output.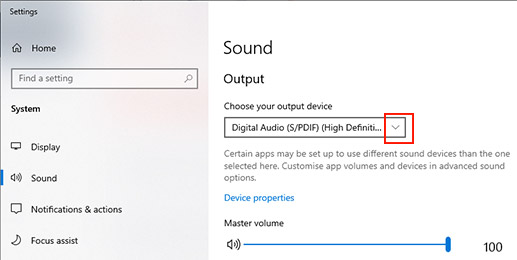 Then go ahead and select the default audio device from the list. If you're not sure just select one at a time until the sound starts playing.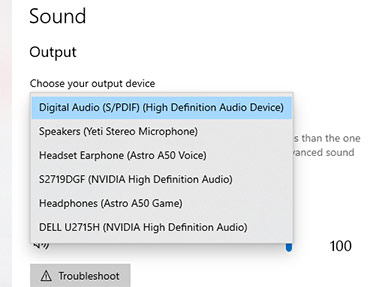 Fix 3 - Uninstall & Reinstall Audio Drivers
If your sound is not working at this point, you may have driver issues. To fix driver issues we will need to access the device manager.
1. Access device manager
To access device manager right click on the Windows icon and select run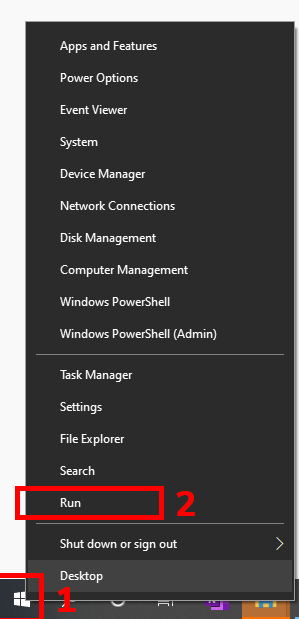 This will open the run menu for you. Now type in devmgmt.msc into the run box and press OK.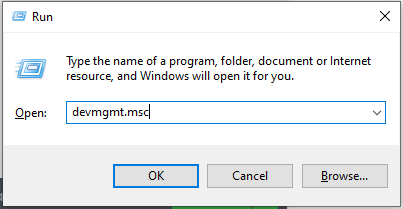 You should now see the device manager. Expand Sound video and game controllers, right-click your sound driver and select uninstall. This will uninstall your driver, now restart your computer to reinstall the driver.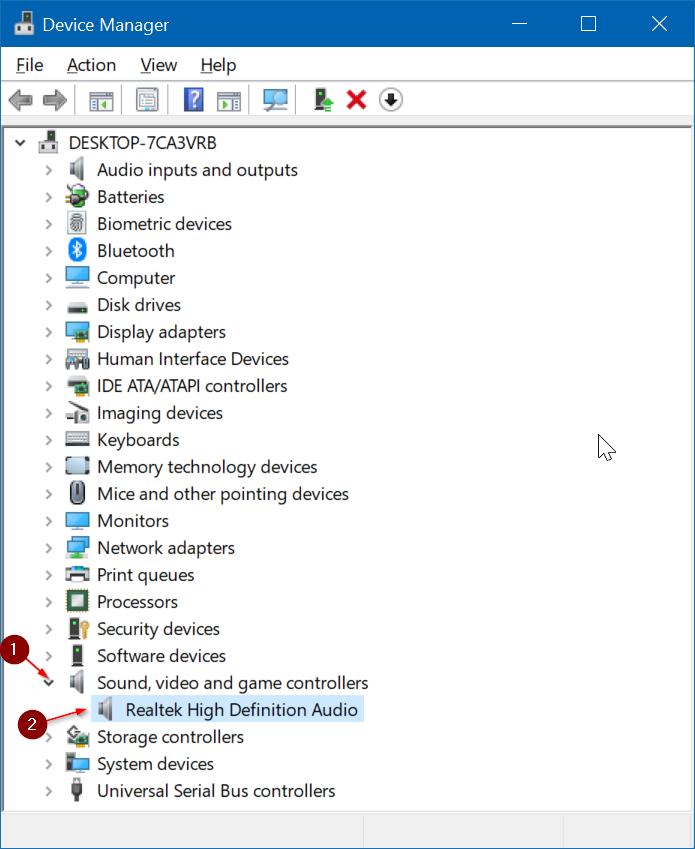 Fix 4 - Get a technician to solve your issue
If your issues is still unresolved after taking these steps, you can use the contact form to ask a question below. If you want one of our friendly technicians to assist you, click the Get Support button below.
Do You Have Questions?

Leave a comment.