Online Computer Repair Service
On Demand Australian based IT Support delivered directly to you 24/7 with our online computer repair service.
On Demand Online IT Support
Disconnecting your computer and taking it into a computer store is a thing of the past. Rapid IT Support provides immediate tech support 24 hours a day 7 days a week to your computer or mobile device using the Internet. This breakthrough has enabled tech support to be more affordable and delivered on time, every time.
Receiving an online computer repair service from our expert computer technicians is simple through the use of a secure remote support connection. Our technicians can diagnose and repair computer faults with ease and have your computer operational again in no time.
It all starts by providing a short description of your computer issue using the ticket form. Then once agreed by you our expert computer technicians will diagnose (for free during business hours) and go about fixing your computer issues. If you like to ask questions along the way, we provide a direct chat system for you to ask your technician.
New Computer Setup / Upgrade
Have you bought a new PC or Mac and feel a little overwhelmed? Or maybe you would like to transfer your existing files, settings and preferences from your old computer to your new computer. No Problem, our technicians can help you every step of the way. Once we have completed the transfer our technicians can also install security software and updates to keep your computer safe from malicious software. Want to know how? Just ask us.
If you're planning to upgrade your computer and don't know what you need, call or email us and we can advise what specifications you will require.
Help connecting peripheral devices to your Computer
Computers are pretty great on their own. But they can also access peripheral devices such as printers, scanners, smart phones, and cameras that you use.
Unfortunately sometimes these devices fail to work, just when you need them the most. Rapid IT Support can help you troubleshoot the issues causing the failure or just simply assist you with transferring files, music and images from you devices to your PC or Mac. This includes cameras, smartphones, USB drives and mp3 players. Our 24 hour computer technicians can resolve any bugs that might be stopping you using these devices and have you up and running in no time.
PC Maintenance Service
Is your computer running a little slow? Our expert computer technicians can optimise and improve the performance of your computer by removing junk software and updating your operating system and programs. Just like a vehicle service, PC maintenance will keep your computer running smoothly and reduce your computer headaches and downtime by removing viruses, spyware and other malicious programs before they become and issue.
Rapid IT Support Computer Support Services Include: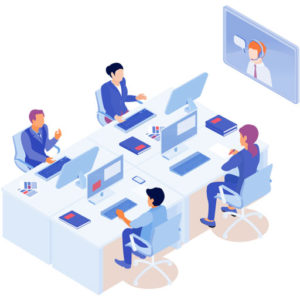 Internet Browser & E-mail Support
Computer & Tech Support
Home Wireless Network
Virus & Spyware Removal
File Backup & Recovery
Computer & Internet Security
Computer Performance & Optimization
You are only a click away, repair your computer online! We work with you remotely to help troubleshoot your PC, diagnose whatever issues may be ailing it and give you step-by-step instructions on fixing it as soon as possible. You can count on us for reliable and affordable online computer repairs.