Get the Remote IT Support you need, at any time where ever you have an internet connection.
Do you need remote tech support?
In today's modern world the most secure and efficient way to receive technical computer support is through the Internet using remote IT support. We know that can be hard to believe with the media dramatising hacking and credit card fraud. But it's true. If you still don't believe us. Then how about listening to a few reasons why remote support is the best option for your computer support needs.
The three main ways to receive computer support these days include:
Mobile computer technicians
Dropping your computer off to a repair shop
Remote Support through the Internet.
Receiving computer support from mobile technicians is great. Having a technician come to your premises is a convent service. However, this also has its down sides. The travel time it takes for a technician to arrive can be frustrating, and that's assuming you're not charged travel costs on top of the technician's hourly rate. Letting an on-site technician in your computer and network can be a little daunting if you have to walk away and leave them. Also there isn't an easy way to ask the technician to leave or restrict the technician's actions. You may be unsure of what they're doing and you don't particularly feel like peering over their shoulder for the whole visit.
Your security risks increase by delivering your computer to a repair store. There is a huge lack of communication inherent in this form of repair and you have absolutely no control of what happens to your computer and your personal information post delivery. Your computer and personal information is literally in the hands of the technician that you just met 10 minutes ago.
Conversely all Rapid IT Support remote IT support sessions are highly secure and encrypted with the latest encryption technology. Our technicians are trained to be highly skilled with computer support and are highly accountable in our controlled and monitored environment. 
All sessions are recorded and audited by highly skilled supervisors to enforce our high quality control standards. With our remote support systems you are 100% in control. Restrictions can be placed on our technicians and you can cancel the remote session at any time. Also there's no need to wait for the technician to arrive at your premises and there are no travel cost incurred. Services are delivered directly to your home through your Internet connection on demand.
What is Remote IT Support?
Now you know how useful a remote computer support service can be, let us tell you what you can use it for. If you can relate to the following:
You are too busy to wait for assistance
You regard you privacy highly
There are no tech support services local to your town
You prefer to monitor what your technician is doing
You are the perfect candidate to receive our remote IT services.
With the click of a button you can get access an experienced Australian computer technician
to resolve all kinds of problems including
email issues
,
virus removal
, printer setup and more.
Our services are delivered over the internet so there is no location we cant reach. We support PC & Mac so If you have an internet connection and your computer boots to your desktop, you have access to our services –
24 hours 7 days a week
.
Get supported with our remote computer services now: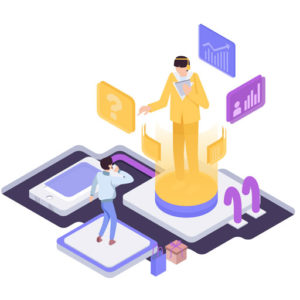 We stand behind our high quality service, and as soon as you have received our remote support, we are sure you will agree.
We offer remote IT support using secure and powerful support software, emails and phone calls. Our remote support services can help empower your organization's IT teams. Our scale-able solutions ensure that no matter how big or extensive your IT support needs may be, we can deliver IT support quickly and reliably!
How we deliver our computer support remotely:
Our remote IT support services are delivered through the internet using remote desktop software. When you submit a ticket with us we receive it in our help-desk portal. From here one of our technicians reach out to you to help with your computer problems. When we know we can help we will send you an email with a special link in it. This link will download our remote support software which will allow us to control your device remotely over the internet.
As we deliver you the support service you have the ability to speak to us using a chat support system. You can take control of your computer at any time and close the remote support session at will. The whole process is completely safe, secure and most of all private. Once  you close the remote support session we wont have access unless you authorise us to reconnect.
How do i access remote IT support:
Its easy to get access to our IT services. In today's technological world most things can be fixed remotely. If your computer has an internet connection and can boot to the desktop we can solve any of your issues remotely. 
Gaining access is as simple as submitting a ticket with your issue and awaiting a response from our skilled technicians. From here we can diagnose your issue and provide a suitable resolution. 
For a more detailed step by step on how to access our remote support services refer to the guide below: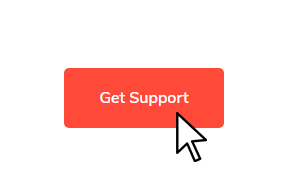 Step 1
Open the problem submission form by clicking any of the "Get Support" buttons placed throughout the website.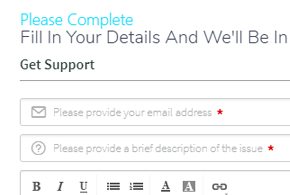 Step 2
Complete the form that appears, providing detailed information. Then click the submit button to proceed.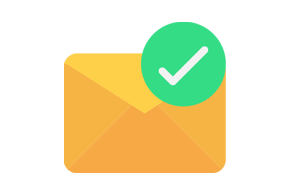 Step 3
Check your email. Our next available technician will contact you for further instructions and assist you.
Examples of what can be fixed with remote support:
Computers & Laptops
Windows update errors
Email connection issues
Printer & scanner connection
Virus removal
PC performance issues
Data recovery & missing files
PC & Mac tutoring
Software configuration
File & printer sharing
Cloud & Networking
WiFi network configuration
Forgotten passwords
Office 365 for home
OneDrive, DropBox & Google Drive Configuration
Network printer setup (Scan to email)
Branded email server (Office 365 Business)
Server maintenance
WordPress website issues
Internet browsing issues