Popup Removal & Browser Hijack

Is you browser running slow or are you getting frustrated with popups?
You may notice that the website URLs for these windows are of dubious nature, leading you to phishing sites. It's a good idea to close them immediately. However, closing pop-up windows every few hours can become quite irritating very quickly and destroy productivity.
Rapid IT Support can solve the pop-up problem for you, once and for all. We offer quick, dependable and definitive virus removal/malicious software removal services from your computer. It is important to deal with pop-ups quickly because they often promote adware or potentially unwanted programs. Sometimes the pop-ups might be posing as an update for Java, Adobe Flash Player or a Media Player update. To be safe, never click YES on prompts that you haven't initiated yourself. These actions can  be scams to install more unnecessary software. Call in the pros to get rid of your woes!
Our experienced and qualified technicians are at your disposal 24/7 to provide you with effective pop up removal and blocking solutions.
Using state-of-the-art technologies, we connect to your computer remotely, troubleshoot and fix the pop up problem on demand. You don't even have to leave your office or home. Just submit a ticket and receive our services.  All computer repair solutions are delivered by Australia's best experienced technicians!
Our Pop-up removal services are available for Mac & PC
We not only ensure you pop-ups are removed, we also effectively clean all associated adware and spyware causing other annoying troubles with your PC.
Rapid IT Support is Australia's premium provider of online and remote technical support services to both individuals and businesses. Our highly experienced technical experts provide instant and reliable solutions for all your computer related issues. Get in touch with us to learn more.
What to expect when you order our popup removal services: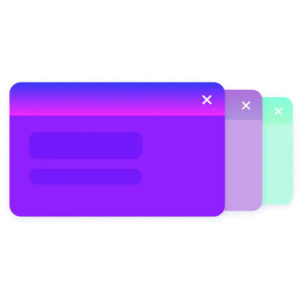 Quick diagnostic, troubleshooting and repair
Security software updates if required
Tips on ensuring better security for your devices and peripherals
Optimised PC performance
Complete after service support