Do you need help with your Emails?
Having issues connecting, downloading or configuring your email client? We support all types of email clients on Windows & Mac
Do you need email support?
Rapid IT Support can assist you in solving your email problems. We provide email support for applications including Outlook, Gmail, Hotmail, Yahoo and more.
If you need immediate email support contact us or use the ticket form in the menu and our expert computer technicians will be on the case in no time. With our extensive experience our computer technicians will quickly support and maintain your email software.
Email Tech Support

If you need help to set up your email account in Gmail, Hotmail, Yahoo or in your chosen desktop email application such as Outlook, we can help. Our computer technicians can help you setup mail rules, optimise your email account and consolidate all your email addresses in one application. We can also help you setup a personalised signature, create an automatic away from office notice or create a mailing list with your clients or friends.
Some examples of how we can help you with emails: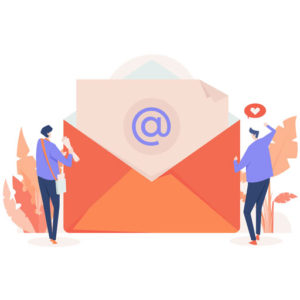 Troubleshoot email applications such as: Outlook, Eudora, Thunderbird, etc.;
Assist in removing SPAM from your inbox;
Create specific email rules or enable auto replies to the mails you receive;
Configure Outlook or other email application to work with Gmail, Hotmail, Yahoo, etc.;
Setup online email accounts in Gmail, Hotmail, Yahoo and more;
Create distribution lists from your Outlook contacts;
Back up emails, contacts, and calendars;